Cleanse the skin
Hydrafacial®
HydraFacial® is a patented treatment, n°1 in the USA, which allows the gentle smoothing of the skin and a temporary opening of the pores to clean, exfoliate, and extract the impurities. Simultaneously, HydraFacial®️ provides the skin with exclusive serums to hydrate and protect it in the long term.
Principle
HydraFacial® is a complex process based on the synergy of three main factors: microdermabrasion by patented HydroPeel®️ tips, application of multifunctional serums and the suction system. The results of the treatment are immediate and visible from the first session.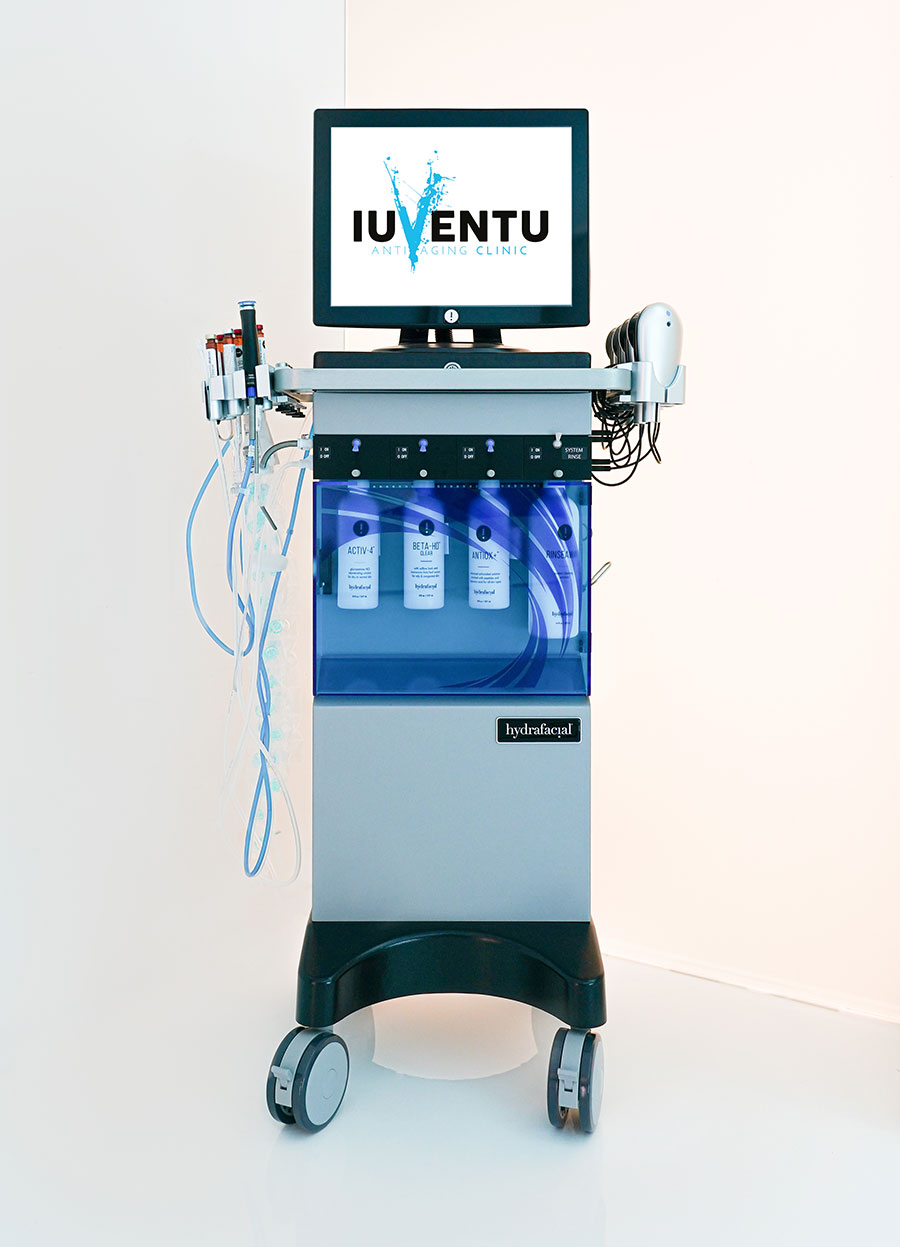 Treated zones
HydraFacial® treats many skin problems on the face:
Procedure
Treatment follow-up
The HydraFacial® treatment involves no social exclusion. You can put on makeup and resume your normal activities right after the treatment.
Results
From the first session, the skin is softer and more radiant. It is recommended to do one session per month to maintain long-term results. In addition, thanks to HydraFacial®️, your skin will also react better to cosmetics that you apply at home.